TÉMOIGNAGES
Lisez certains des commentaires de nos anciens clients satisfaits.
I don't know how we  would make it through our house build without Elaine and the staff at Dominion Lending. We are  self-employed small business owners building our dream house. Without their help we would have given up a long time ago. Not only did Elaine  help with the financing she got the best rate I have seen anywhere. Elaine is a true professional and I will be dealing with her anytime I get a chance. I have since recommended Elaine to friends and they have the same feelings.
Thanks again Elaine.
-Aaron and Ashlyne Gabrysh
Elaine Peligren from Dominion Lending was recommended to me from a family member who had worked with her from many years.  When I first came to Elaine, I had a zero credit score because I came from overseas.  Without a credit score, it was absolutely impossible for me to get a mortgage.  From the get-go, Elaine was so cordial and welcoming, that I immediately felt that I could trust her.  Elaine's many years of expertise in the mortgage field proved to be an extremely valuable asset for me and her advice on how to build a credit score turned out to be exactly what I needed.  Under Elaine's guidance, I was able to build a very satisfactory credit rating over time.  When I finally found the property that my wife and I were looking for, there was not a bank around that was not willing to give me a mortgage.  This fact enabled me to get a really super fixed rate on my mortgage, with many variations enabling me to pay down my mortgage whenever I have extra cash.
It was so exciting to work with Dominion Lending Vanisle and Elaine Peligren's trustworthy knowledge.  Elaine knows the ins and outs of the fine print of home mortgages, and under her management, it was so easy to find my way through the maze and now I own my own home! –  My dream of many years has finally come true!  I would highly recommend Dominion Lending Vanisle and Elaine Peligren for anyone – I'm sure that she will have good counsel on how to help reach the goal of home ownership.
-Jony Pearson
Elaine is the best mortgage broker we could ever have.  She treated us like family and we felt that we where always taken care of.  She explained everything to me as to how credit works and managed to get us our new home that we absolutely love. We weren't just a $ sign to her like the banks do and she actually offered a much lower interest rate. She has an awesome smile and a great personality. No matter what circumstances came up she pulled through for us. We thank Elaine with all of our hearts for making our dreams come true, I personally believe that we couldn't have done it without her.  We will definitely recommend her to everybody who wants to meet and work with someone who will make getting a mortgage a pleasant and exciting experience and also meet a wonderful friend…but for us she was like FAMILY.  Thanks Elaine and everybody at Dominion Lending for all the hard work and for making our home ownership a very wonderful experience.
-Alexie and Family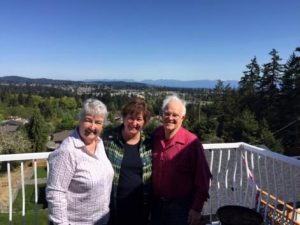 We had always used banks for our mortgages and felt that the banks were very impersonal and quite uninterested in offering us much in the way of options that would benefit us. When someone suggested that we should see Elaine Peligren of Dominion Lending Vanisle because she could get us a better deal, we decided to see for ourselves. That was one of the best decisions we have ever made. Ours was a complicated mortgage and we weren't sure it could work. Elaine worked miracles and spent many hours preparing different scenarios so that we could decide which was the best for us. There was a time crunch as well but because Elaine went above and beyond for us, we now have the home of ours dreams with a great rate on our mortgage. We recommend Elaine and her company to everyone you can't do any better!
-Janice and George Webb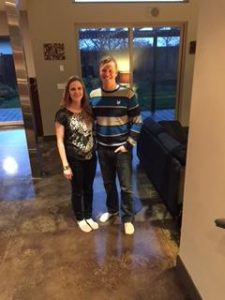 Elaine helped us with the mortgage for our first home this year, and was warm, patient and professional in walking us through the many aspects to consider in planning and applying for a mortgage. She was knowledgeable and made us feel confident in her. We couldn't have asked for a better adviser and are happy to recommend her to our friends and family.
Thanks for everything, it really was a pleasure to work with Elaine! We've been recommending Elaine to anyone we know who is getting into their first homes like us 🙂
-Laura and Steve
Elaine Peligren was recommended to us by a well known Nanaimo realtor who had first-hand knowledge of Elaine's success stories from feedback with his many clients who had dealt with her.  We took his advice and asked her to help us with an extremely challenging mortgage application.  She took on the challenge with enthusiasm and always gave us hope that she would succeed, knowing there were many hurdles to overcome.  After a lot of very hard work and investigating every possible for us, she put together a mortgage that fit us and found ways to « make it happen ».  To this day, I consider her to be a « mortgage miracle worker »!  Even after all the dust had settled, and we were in our new home, three months later she suggested we come into her office and put together a letter asking CMHC to review our file and consider a rebate due to unusual circumstances in our situation.  She helped us with the letter and we were successful in receiving that rebate.  She leaves no stone unturned and does everything in a timely manner, even if  it means she has to work on the weekend or into the night.  She is there to help, and we really felt as though she cared about us.  We can't thank her enough for holding our hands through a very scary process and making it all look so easy.  We highly recommend her to anyone looking to find the very best service and mortgage deal out there.  Her integrity and proficiency are second to none in the mortgage world.  We consider to have found more than a great mortgage broker, but also a good friend in Elaine Peligren.
-Gordon and Brenda
Elaine Peligren was recommended to us by our daughter in law.  We had only dealt with banks before learning about Dominion Lending Centres Vanisle.  I am self-employed, so it is difficult to obtain credit from traditional lending sources (banks, credit unions).  We wanted to help our son and his wife to obtain a mortgage.  Elaine was able to shop our mortgage even though our bank couldn't.  Elaine worked hard for us and helped us get a great rate.  Elaine provided us with great service in a timely manner and got together with us in the evening and even on weekends to work around my son's work schedule.  She was well prepared and had all the documents organized.  We recommend Elaine because of the highly personalized service she gave us.
-Gerhard & Heidi Erler